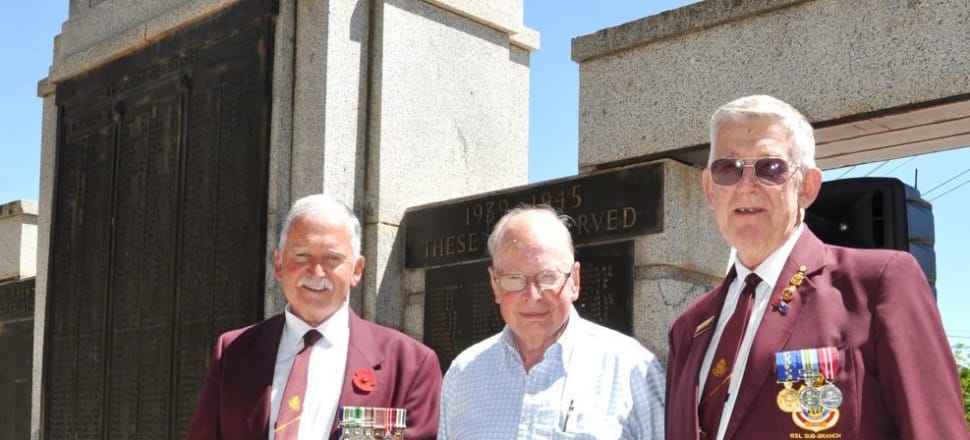 5370537724001
The final countdown is on for the much anticipated Deniliquin RSL Sub-Branch centenary dinner, which will be held on June 23.
Expected to attend are sub-branch members, representatives of other regional sub-branches and Deniliquin organisations including Deniliquin Police, Edward River Council and Legacy.
Sub-Branch secretary John Harris said the celebration of local history would also include an address from special guest speaker Major Gen David McLachlan AO (retired), who will attend with his wife Louise.
''It's a worthwhile milestone,'' Mr Harris said.
''We have a proud history and we felt we had to celebrate the efforts of those who started and continued to keep it going.''
The public can peruse a local and wider military history exhibition of memorabilia at the Deniliquin RSL Club from June 23 to June 25.
It will be curated upstairs at the club, outside the Mountbatten Room.
''Thanks to the No. 7 Service Flying Training School Project, Deniliquin Historical Society, private citizens and Vietnam Veterans from Bendigo, we will be able to put on a great exhibition of memorabilia,'' Mr Harris said.
''We hope the general public and as many school children as possible will be able to have a look through the display.
''There will also be a display of 2018 Anzac Day photos that were taken in Deniliquin. If anyone would like a copy of a photo in the Anzac display, they are available to purchase.''
More memorabilia for the display would be welcomed by the sub-branch.