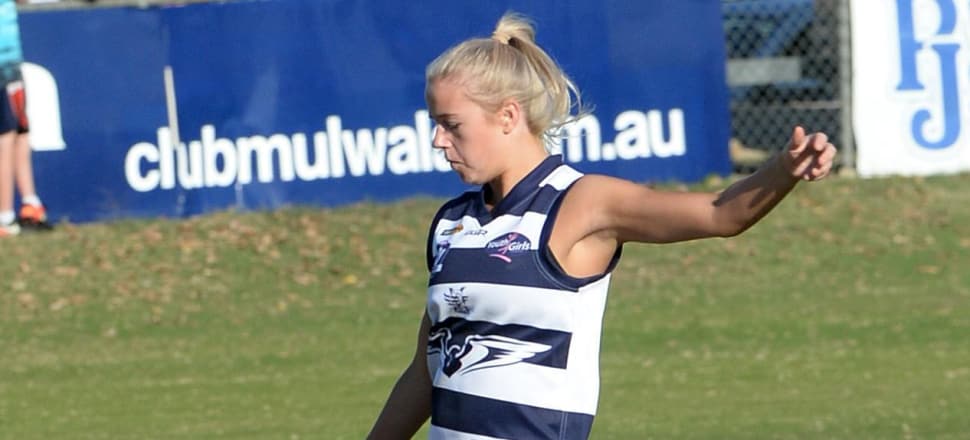 5370537724001
The Yarra girls entered the weekend's game knowing they would have a challenge at hand against the undefeated Wodonga Raiders.
The girls started the game firing and accumulated a 3 goal lead, in the early minutes of the first quarter. They couldn't have asked for a better start!
The Pigeons forward line and centre fielders did a great job at locking the ball in our forward 50 resulting in some well-deserved goals!
The centre fielders showed a fantastic display of running ability making a strong impact at the contest, clearing the ball and moving it on with great form.
The girls in the forward line showed just how much they are learning and improving and made great plays, paying off in some top goals.
The Wodonga Raiders forwards had their work cut out against Pigeons back line, although The Raiders were doing well to keep the ball in their forward 50 at times.
The Pigeons hunger and numbers at the ball allowed them to destroy any chance raiders had at scoring! Raiders were defiantly a strong side although it may not show in the score.
The Yarra girls just brought their A game on the day and the Raiders could not hold them back. Yarrawonga's overall player impact and ability across the field blew the game out with an outstanding win.
Final Score: Yarrawonga 11.11.77 defeated Wodonga Raiders 1.3.9.
Goals: T.Bogle 2, C.Macnamara 2, J.Langford 1, C.Bogle 1, O.Elliot 1, A.Nunn 1, T.Houghton 1, H.Durnford 1, R.Phibbs 1
Awards: Grace Thompson- Yarrawonga Hotel; Clare Thompson- MDMK; Caitlin Bree- Wingates
Thank you to our sponsors!